Put a fun new ~twist~
on a breakfast favorite!
Add a little celebration to any meal with fun bubbly crusts filled with nostalgic and fruity pie fillings.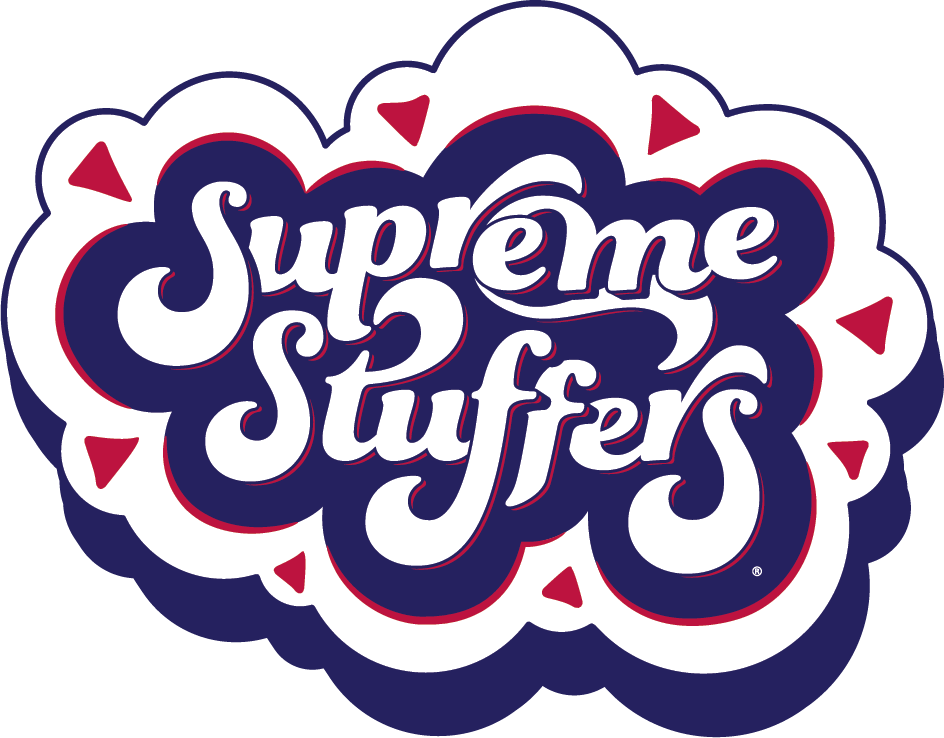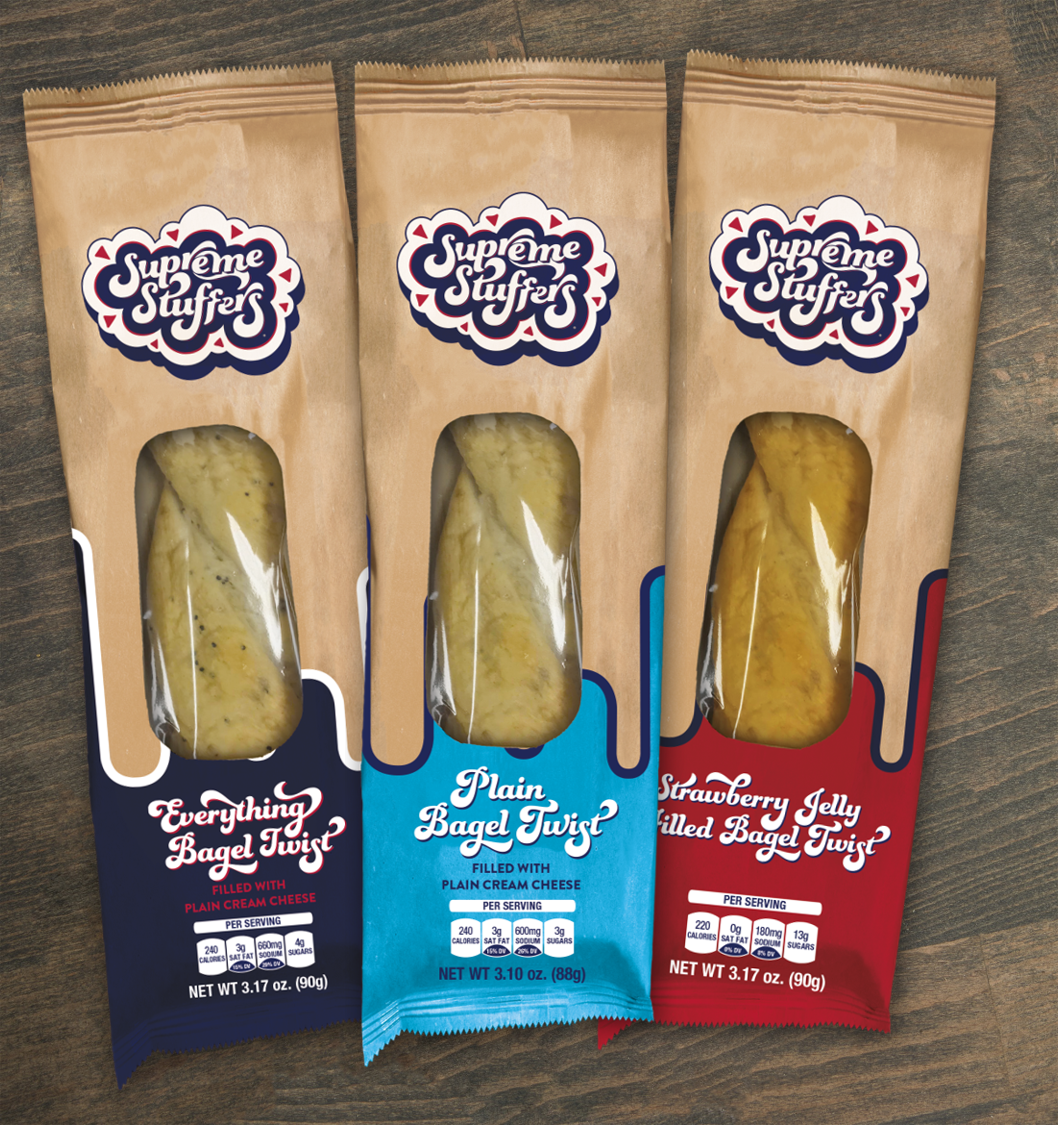 Supreme Stuffers® Individually Wrapped Filled Bagel Twists
Can be eaten warmed or refrigerated - ready to eat right out of the packaging!
No mess or fuss with cream cheese or other spreads, the filling is already inside each Bagel Twist!
Heat & serve right in packaging from frozen or refrigerated.
14-day refrigerated shelf life.
Up to 4-hour heated hold shelf life.
Easy grab & go product ideal for breakfast or any snacking daypart!
Merchandising & POS available!
Supreme Stuffers® Individually Wrapped Filled Bagel Twists
Product Code
Brand
Product Description
Nutritional Information
56740
Supreme Stuffers®
3.1 oz Plain Filled Bagel Twist- 25 ct

> Detail Information

56741
Supreme Stuffers®
3.1 oz Everything Filled Bagel Twist - 25 ct

> Detail Information

56742
Supreme Stuffers®
3.1 oz Strawberry Jelly Filled Bagel Twist - 25 ct

> Detail Information